In today's digital age, we often read adverts and flyers rally for the tagline "Go Cashless". This statement underpins the essence of carrying cash for all your routine activities. Nevertheless, in the essence of budgeting and saving, spending with cash is still the wise move. It ultimately helps your wallet to invest more in the end.
Read on for a few reasons why you should hold to cold hard cash to pay your daily routine transactions. It would not sound that you are heading towards throwback because you reap the benefits of better budgeting of your hard-earned money in order to save more, invest more, and enjoy even up to your retirement years.
You spend less. Cash buying averts you from paying interest rates of credit cards and other financing schemes of retailers. Show up with your full wallet, especially when buying high-value items like jewelry, furniture, and gadgets, and you get a better deal, that is, a cash discount.
Also, it is common for retailers to charge transaction fees for card transactions. As an incentive, they give cash-payment discounts, hence, giving you savings. Moreover, physician's professional fees get slashed when patients pay in cash.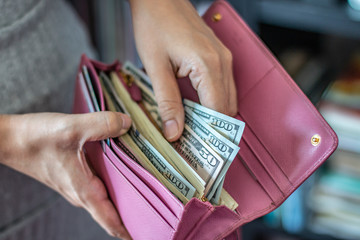 The cash buyer is selective. This is the psychology of paying in cash. You feel the money leaving your wallet, hence, you tend to choose and buy only the stuff you need. There are fewer chances of impulse buying despite those attractive and appealing window displays and grocery shelves encouraging you to choose and make a purchase.
Keeps shopping within the budget. You would only carry the cash you had allocated in the budget. This prevents you from leveling up and paying for the features you do not actually need. Also, the cash buyer would take the extra mile of scouting for discounts or the cheaper alternatives to stretch further the value of his money.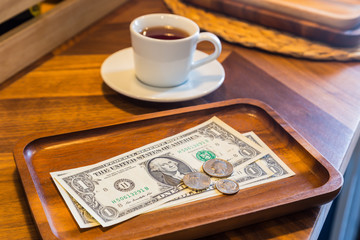 Get ready for tipping. Paying for tips is just as anywhere and convenient when you have cash. Tips aren't of much value but you need to pay to show appreciation for good service. You pay a tip to the waiter at the restaurant, the gasoline boy, the bagger at the supermarket, the delivery man, the bellboy, and all other workers.
Cash saves you the hassles when traveling. You need to have cash when you are out on the road, especially out of your home city and even abroad.
Your purchase is held private. Cash transactions are anonymous since you don't need to give your personal information, unlike debit and credit cards. Identity theft or any information stolen online is less likely to happen. You only need to worry is to protect and secure your cash should it be stolen or misplaced.
The bottom line, spending with cash is straightforward. It is every individual's decision on what is best for his financial health. Whether for routine transactions, big and small purchases, the advantages of paying with cash are aplenty. Practice buying in cash and you reap the benefits in the long haul.