Taking on your finances in order and your spending habits in control is a no-spend challenge. It is a fun way of developing healthy habits in managing your hard-earned money. In recent years, the no-spend challenge has become trendy among millennials. Say goodbye to your habit of dining out, coffee shop sprees, clothes and home decor shopping, online shopping, uber rides, self-pampering at the salon, and other similar expenses. These are the expense you can do without.
Now, let's get into how to dive into the challenge! Basically, it's up to you how you practice it. Just enjoy the fun of it.
Set your timeframe. How long do you intend to take the challenge? It can be a weekend, a week, or a month right away. You need to analyze your daily spending habits. A month is ideal since you can sync it with your monthly budget. A month-long challenge calls for self-discipline and planning.

Set your goals. Ask yourself why you are doing the challenge. It gives you the motivation for what you are saving money for. Is it towards paying off debts? Or plans for a vacation, or buying a new car? It could be for more long-lasting goals such as a home down payment, buying an investment, or building up your retirement fund.
Make preparations. Before the start date of your intended timeframe, make sure you have prepared for it. For example, complete your groceries and foodstuff at home so that you won't dine out. Buy your gifts way ahead to avoid buying such during the challenge. And most importantly, you have the mindset before the challenge time.
Avoid temptations. While doing the challenge, do away from those urges, traps, and baits. For example, avoid browsing shopping websites and set aside your credit cards. By then you shy away from online shopping and impulse buying. You also ought to ignore those promo deals and marketing blitzes of movies and spas.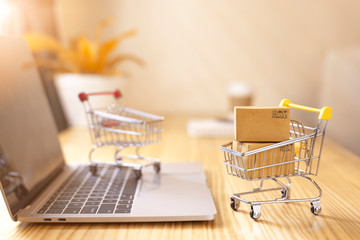 Involve your family. You're doing the challenge not only for yourself but also for your family. It is wise to communicate with them and set the rules. This could also be a point of learning for the kids of not getting used to eating out and unplanned shopping.
Inform your friends and others. It is wise to tell your friends and extended families that you are in the challenge. In this way, invitations to parties and dining out will be lessened. If you hold a loyalty card from your fave salon, they too will understand.
Stay productive or earn money. Diverge yourself from the traps of spending by doing more worthwhile. Beautify your garden instead of going out, thus saving on gas and dining out. Or focus on earning rather than spending money during the challenge. You can have a yard sale to declutter your closet. Also, consider some side hustles.
In the end, you have saved more money by doing your no-spend challenge. You have taken a great step, that is, you had stopped wasting money. In finances, a little challenge is what it takes to really nail your money goals. It could also pave the way to make life-long changes to your financial behavior.