Jumpstart your home buying journey by setting up a budget for the house down payment. However, it could be that you are seeing if you could swing to a mortgage payment. A house is one of the largest single purchases you will ever make for a lifetime. And, it would never sound impossible if you could set aside enough for a down payment.
With a budget plan, you could save for a down payment for the home of your dreams. Firstly, a great way to start with is to figure out how much home you can afford. As a result, you could get realistic expectations for the down payment. Read on for some tips and strategies to put up for the down payment.
Revisit Your Budget. First and foremost, it is time to take a closer look and analyze where your hard-earned money goes. And the same also applies to your credit card statements. Take note of how much you spend on the essentials and non-essentials because you could look for areas where you can cut down your expenses.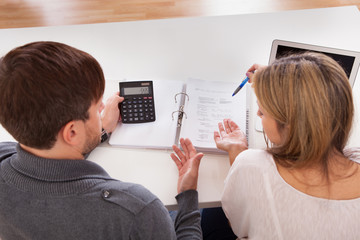 To budget for the down payment, aim to trim down your expenses in certain categories. The amount set aside should be doable. And more important, bear in mind that the budget for the down payment is a compulsory expense.
Consider to Downsize. Reduce your 'essentials' because it is living below your means. This is one way to fast-track your savings towards the down payment fund. By doing so, you are actually downsizing by cutting down necessary expenses for bigger savings. People downsize if they plan a major purchase. Nevertheless, a simple life is the better option.
Forego Vacations. Travels for vacation are high expense categories. Skipping family vacations for a year would be great because you can make substantial savings toward a down payment fund. Postponing your out-of-country travels is the best option because you are making bigger savings.
Go for a Side Hustle. Get a high-paying side job. The goal is to earn more on fewer work hours on your own preferred schedule. You would consider engaging in freelancing work because it is very lucrative if you have the skills. Another example is a pet nanny job if you love animals.
Get Rid of Bad Habits. To reduce or completely do away with bad and unhealthy habits can translate to huge savings a year. It would be desirable if you avoid impulsive shopping, frequent dining out, and other high expense lifestyles because these are some examples of unwanted habits to break.
The bottom line is this. If you are determined to have your dream home, have a concrete plan in place. At the onset, know how much is needed for a down payment. The options are aplenty for your money-saving goal towards the house down payment.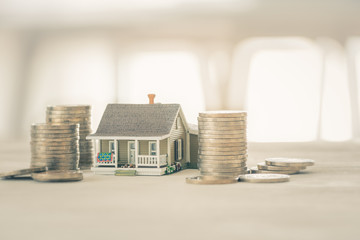 In the end, a house is everyone's dream. It is one of the most tangible assets you could accumulate from many years of hard work. And what more? The sweetest side of it is that you are buying the house for your loved ones. Look at it as your investment or a legacy to be passed on to your children.